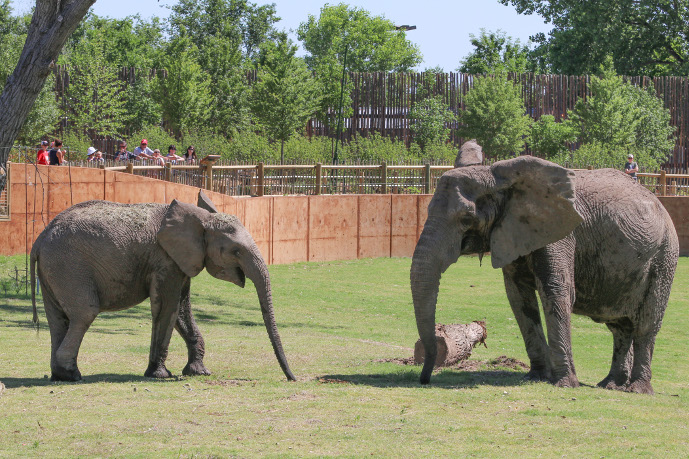 Animal Cams
Black-Footed Ferret
Penguin Cam
The Cessna Penguin Cove was designed to replicate the coast of South America, where Humboldt Penguins are found in the wild.
Our penguin cam was made possible by a donation from Kelly and Jon Callen and a partnership with Cox Communications.
Elephant Cams
SCZ is proud to be home to the third largest elephant habitat in the country. Our elephants live on more than five acres of sprawling outdoor space, with access to an indoor facility as well as a 550,000-gallon pool.
Our elephant herd includes 8 African elephants: Stephanie, Simunye, Ajani, Titan, Arusi, Xolani, Zuberi, and Talia.
North Yard
South Yard