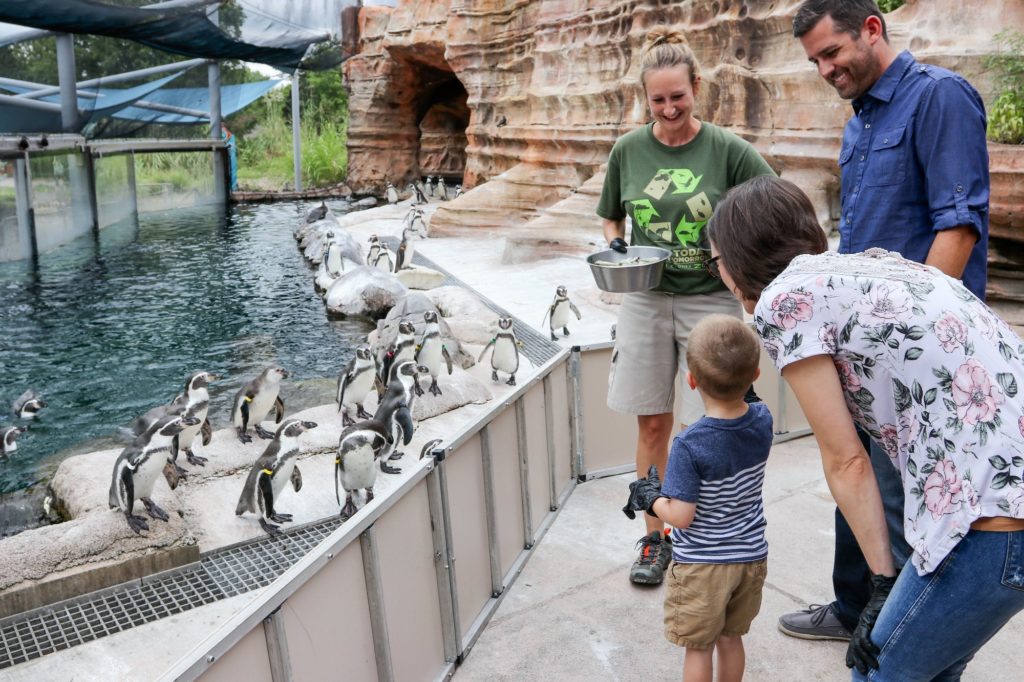 Wild Encounters
Wild Encounters
A never-forget experience.
Explore behind the scenes and up close with your favorite animals.
Sedgwick County Zoo's Wild Encounters let you explore behind the scenes and up close with Zoo animals. It's a behind-the-scenes experience you and the kids won't soon forget.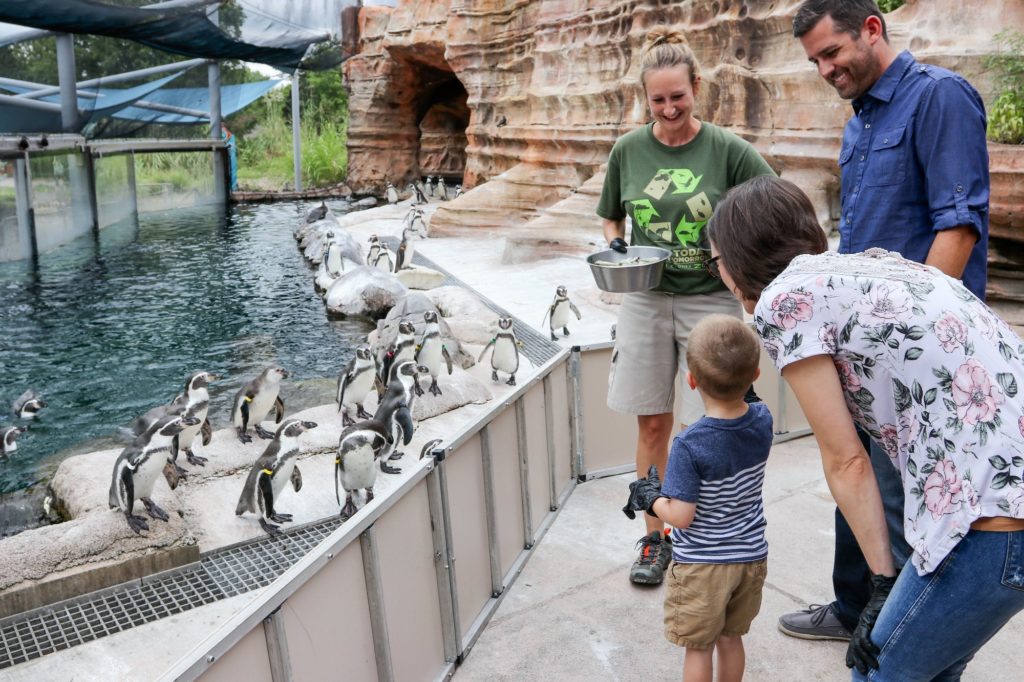 Rhino Encounter
Get up close and personal with the rhinos at SCZ. You'll have the rhinos – literally – eating out of your hands while you chat with a rhino keeper and learn how we care for them at the Zoo and how you can help protect them in the wild. 
Ectotherm Encounter
Meet everyone slimy, scaly, creepy, and crawly inside the ectotherm room in the Education department, and even have the opportunity to touch a few!
Penguin Encounter
Experience the Cessna Penguin Cove from the inside! Go behind the scenes with a penguin keeper to learn what it takes to care for our Humboldt Penguins and what SCZ is doing to help them in the wild. Venture out into the penguin habitat for a wild encounter you'll never forget!
Equine Encounter
Venture into the equine yards of the American Farm and learn all about the horses, donkeys, and other equine at SCZ. If you've ever wondered what the Poitou's long corded hair feels like, this encounter is for you! 
Elephant Encounter
[CLOSED FOR THE SEASON. WILL BE AVAILABLE AGAIN IN THE SPRING]
SEASONAL: April-October
must be 5 or older
Get to know the African Elephant herd at Sedgwick County Zoo! Meet an elephant and a Zookeeper at the Reed Family Elephants of the Zambezi River Valley Elephant Boma (the indoor habitat) to learn about how we care for the African elephants who call the Zoo home – and have a chance to feed one yourself!
Aldabra Tortoise Encounter
Get to know the giant Aldabra tortoises at the Sedgwick County Zoo. Go into the tortoise habitat with a keeper to learn about Aldabras in the wild, meet the 8 who call SCZ their home and feed them a snack.