Zoo Attractions
Your ticket to a good time.
Ride the Safari Express, explore the Stingray Cove, take a boat ride, and more. Discover something new during your next visit.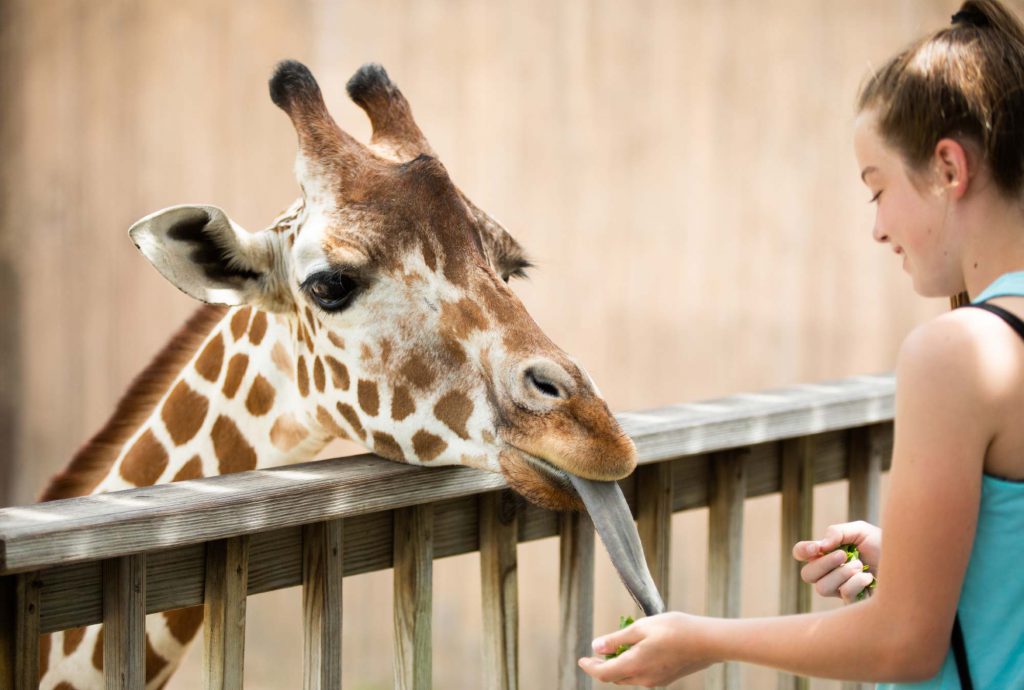 Safari Express
All aboard the Martha C. Buford Safari Express! Journey around the entire Zoo property, and enjoy never-before-seen views from behind the scenes!
Stingray Cove
Get hands-on with a variety of stingrays and small sharks swimming in a shallow saltwater pool at Stingray Cove!
Giraffe Feeding
See eye-to-eye with a giraffe!
Climb on up to the Giraffe Feeding Station to get to know the Giraffes at SCZ while feeding them a delicious snack.
Boat Ride
Enjoy a whole new view of the Zoo!
Hop on a Conservation Cruise and float by Pelican Island, under the Downing Gorilla Forest Bridge, to the North American Prairie, and back to see the Elephants of the Zambezi River Valley. You'll enjoy the Zoo in a unique way while learning about how we all can work together to conserve our natural world.
Attraction Tickets
Use your tickets at any of the Zoo's attractions. Purchase single tickets, or save when you buy a Go Wild Attraction Pass.
Single
Attraction Ticket

Valid for one (1) use at any Zoo attraction
Go Wild
Attraction Pass

Valid for five (5) uses at any Zoo attraction
$4
Members
Membership Lookup
$16
Members
Membership Lookup

$5
General


$20
General
Choose
Availability may vary and can be confirmed at each attraction on the day of your visit.