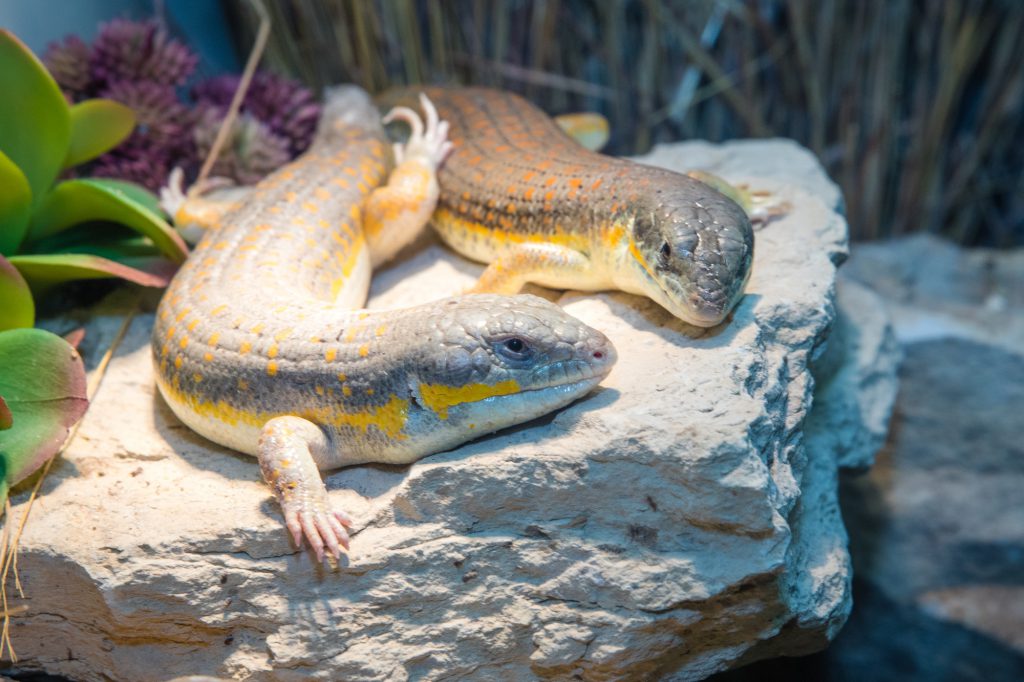 Animal Tales Preschool
Students learn core skills with an animal theme. They will also interact with "animal ambassadors" in the classroom. Our preschool provides small class sizes with a teacher-child ratio of at least one teacher for every eight students.
We strive to be a "green" preschool by using environmentally-friendly materials and integrating conservation techniques in the classroom. Students will learn the importance of reduce, reuse, and recycle in a fun, hands-on way every day! Preschool is held in the Desert Room at Cargill Learning Center.
Contact Animal Tales Preschool at 316-266-8213 to register or learn more.
Each class has a maximum of 15 students. Classes run September through May. A registration fee of $100 per year applies to all students.
Preschool Schedule and Fees for 2023-2024
Class Days and Times
Cost
Age 3
Tuesday, Thursday
9–11:30 AM
$135/mo. +
$100 registration fee
Ages 3-5
Tuesday, Thursday
12:30–3 PM
$135/mo. +
$100 registration fee
Ages 4-5
Monday, Wednesday, Friday
9–11:30 AM
$185/mo. +
$100 registration fee
Ages 3 1/2-5
Monday, Wednesday, Friday
12:30-3 PM
$185/mo. +
$100 registration fee