New At
The Zoo
Mar 01, 2019 · Uncategorized
Check out what's new at the Sedgwick County Zoo!
Discover new reasons to visit the Zoo this month.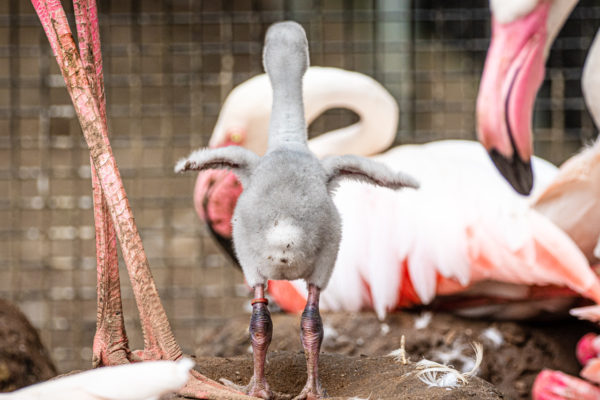 Flamingo chicks
Three Greater Flamingo chicks have hatched behind the scenes. They'll be much bigger than this when they enter the public habitat.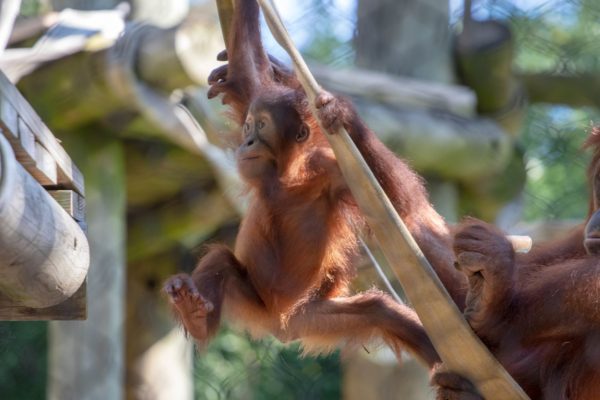 Outdoor Orangutan Habitat
The construction at the outdoor habitat for orangutans has been completed and Tao, Mulia, Kinali, and Panji have begun to spend their days outside in the fresh air.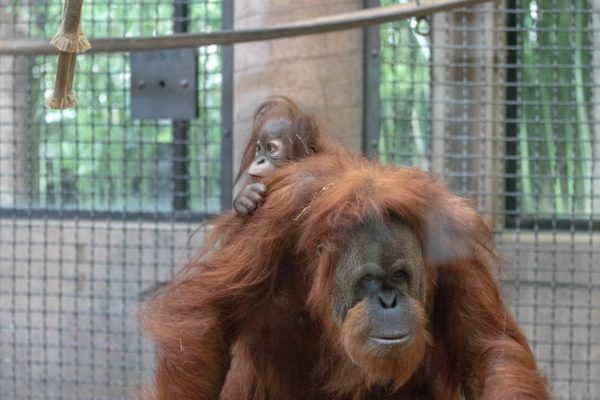 Daisy and Lily on exhibit
When the rest of the orangutan group are outside, Daisy and Lily are coming into the indoor habitat!