Owlet fosters early
childhood learning
Aug 28, 2023 · Education
For more than twenty years, Sedgwick County Zoo has offered Owlet, a twice-monthly class for children aged two to three.
At this age, children are learning how to learn. Just think of the developmental differences between a one-year-old and a four-year-old. How much does the average adult develop in that same window of time?
"Early childhood is so important because it lays the foundation for all of their future learning," Education Specialist for Early Childhood Patty Rice said.
The goal of these classes is to offer children an opportunity to get a glimpse at wildlife and learn more about the animals at the Zoo. Each class also works on foundational learning, like basic math, fine motor skills, and communication.
"We try to cover a range of skills children that age are interested in and working on," Rice said. "We share information based upon what the child is showing interest in."
Every lesson focuses on a different animal. Each session begins with children and their adults participating in an activity centered around that week's topic. Sometimes there will be a coloring page, playdoh, or pipe cleaners for children to play with.
"We work on their fine motor, and we usually have a gross motor activity as well. So, they can work on building all those little muscles they like to move," Rice said. "Movement is important. In some way, they have to be moving around."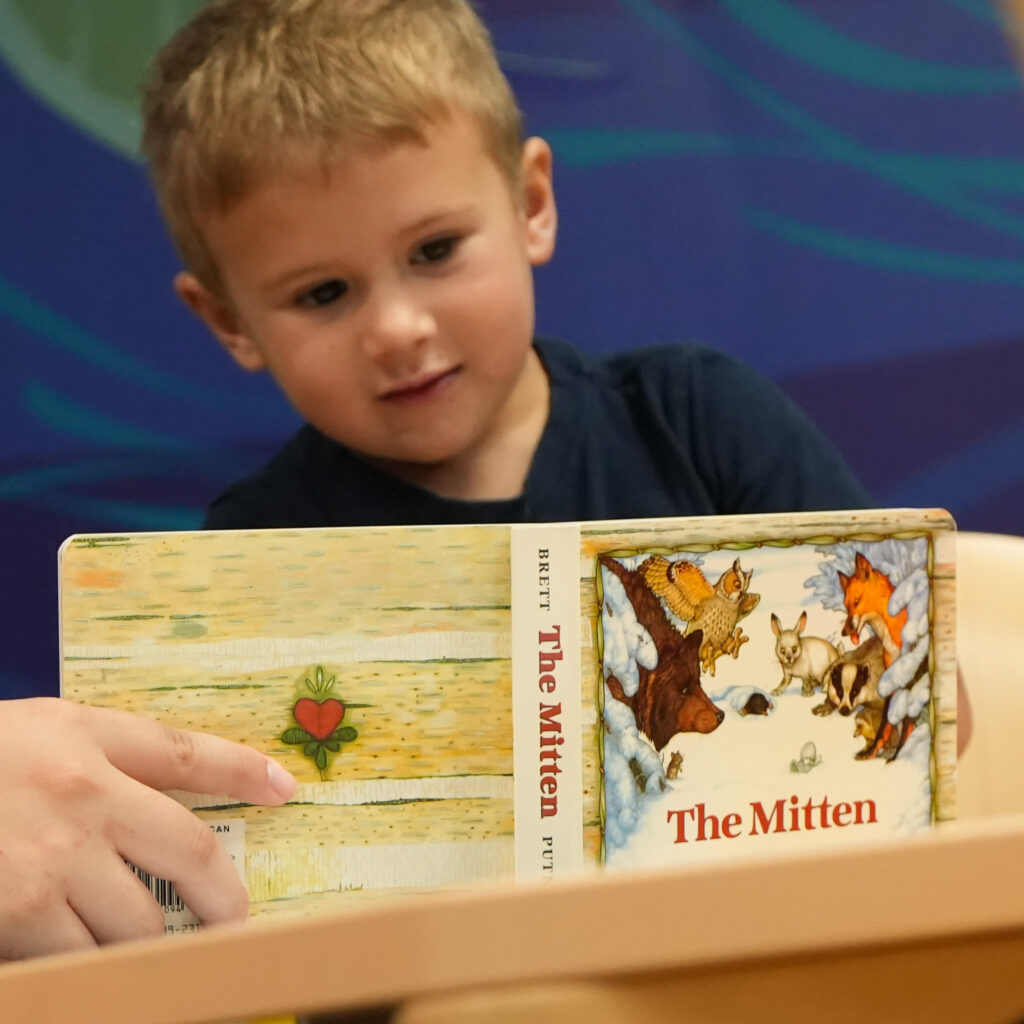 Later on in the lesson, the class will read a story or sing a song related to the animal.
"Sometimes we choose an animal based on a cool story that we've heard," Rice said. "The story or the songs will share information about the animal. And then we have an animal visit or we go out into the Zoo and visit the animals."
The final part of the lesson involves seeing the animal. While a toy version is available at the tables, kids get the opportunity to see the real thing at the end of the lesson.
"Sometimes they get a chance to touch. It just depends on the animals," Rice said. "Sometimes we put down an enclosure that the animal can move around. So, a child might be able to see how the animal hops or how it walks or how it climbs. I think they're actually just as fascinated by being able to watch sometimes as touching,"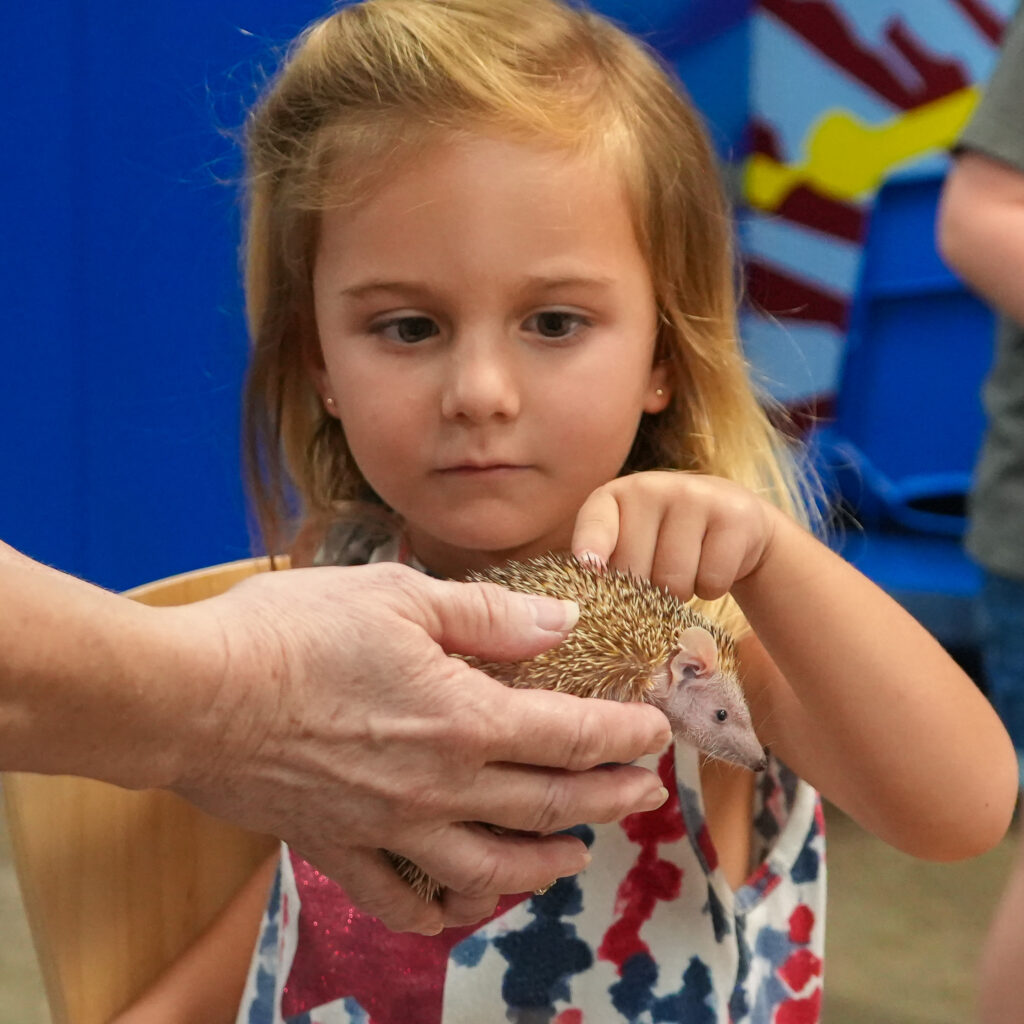 Every Owlet is custom-tailored to the participants that week. The engagement of the kids plays a role in each lesson.
"I think that we sometimes forget that play is important. It's how children discover the world and how they figure out how things work," Rice said. "They need the opportunity to explore and play."
Children can engage with the lesson however they want.
"Sometimes I have people ask me 'how do they do this activity?' And I'll say, 'well, this is what we had in mind. But if they're doing something different, and they're interested in that, that's awesome'," Rice said. "That's learning. There's not a right or wrong way to do the activities in the classes."
On average, each Owlet session has five to eight kids accompanied by their adult. The classes are kept smaller so there's more room for participation from each child.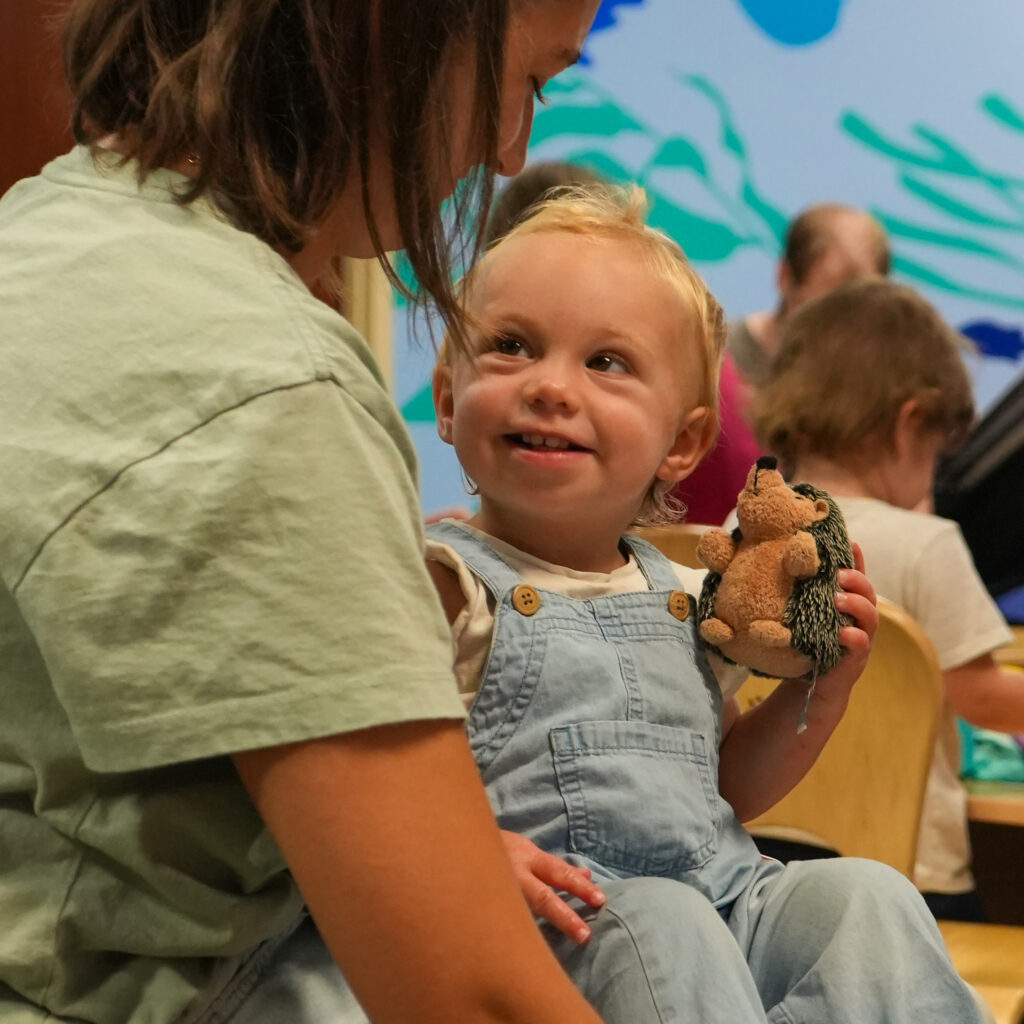 "It's a good time for families," Rice said. "I think parents come because it's a good time for parents to connect, or grandparents."
Owlet doesn't just foster early childhood learning; it fosters a love for the environment.
"We want to support their development while also helping them just learn to love animals and nature," Rice said. "If they learn to love things at this age, like nature, and animals, and to care about the environment, they are likely to carry that through with them all the way."
---