Sedgwick County Zoo mourns loss of Pudgie
the Hippo
May 31, 2023 · Animal Story
Pudgie, a 50-year-old hippopotamus at the Sedgwick County Zoo, died on May 30, 2023. She succumbed to ongoing health issues and declining mobility due to her advanced age.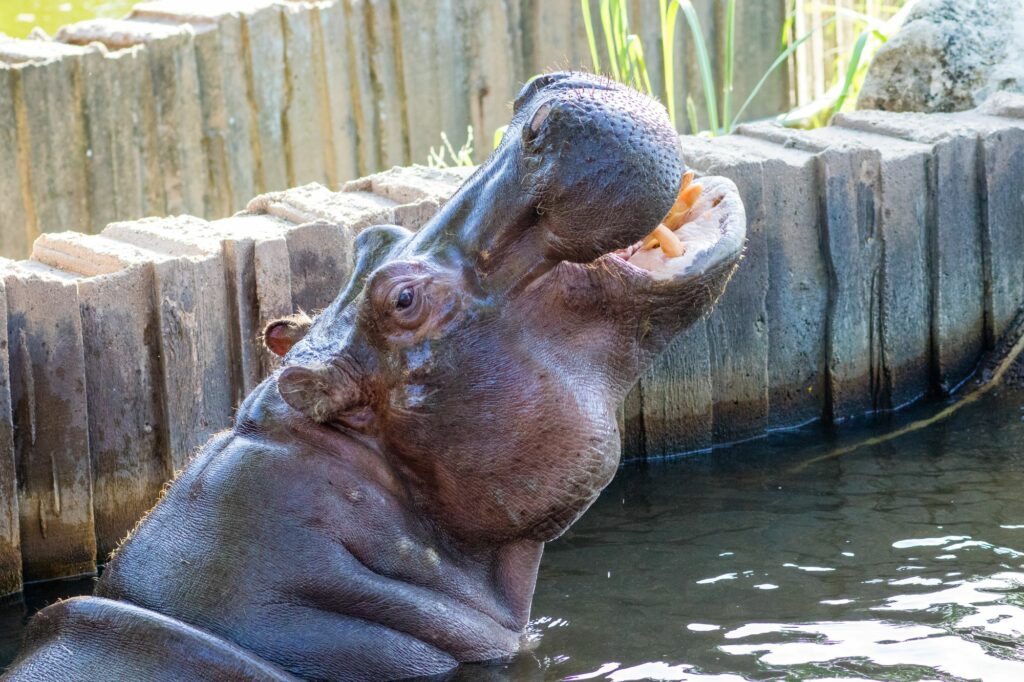 In recent years, keepers and veterinarians at SCZ had been providing specialized geriatric care to keep Pudgie comfortable and ensure she maintained a good quality of life. However, she recently took an obvious downward turn and it became clear that her pain was too difficult to manage. The very tough decision was made to compassionately and humanely euthanize her in order to prevent any suffering. A necropsy (animal autopsy) will be performed to further understand the extent of Pudgie's health conditions.
Pudgie was born Oct. 18, 1972, at Houston Zoo and has called Sedgwick County Zoo home since 1973, when she joined hippo Sweetie Pie in the Zoo's African Veldt habitat. The two have lived together at SCZ for the past five decades.
Keepers affectionately describe Pudgie as "bossy" – making sure she always gets what she wants and only on her terms. They'll miss her stubborn personality, always greeting them with a "laugh" each morning and begging for treats and tongue scratches.
Not only was Pudgie cared for by numerous keepers during her time in Wichita, but she was also loved and adored by thousands of guests who have shared touching stories about what it was like to see a hippo for the very first time. Zoo-goers loved watching Pudgie drink from the firehose or smash whole watermelons in her mouth – they were her favorite treat.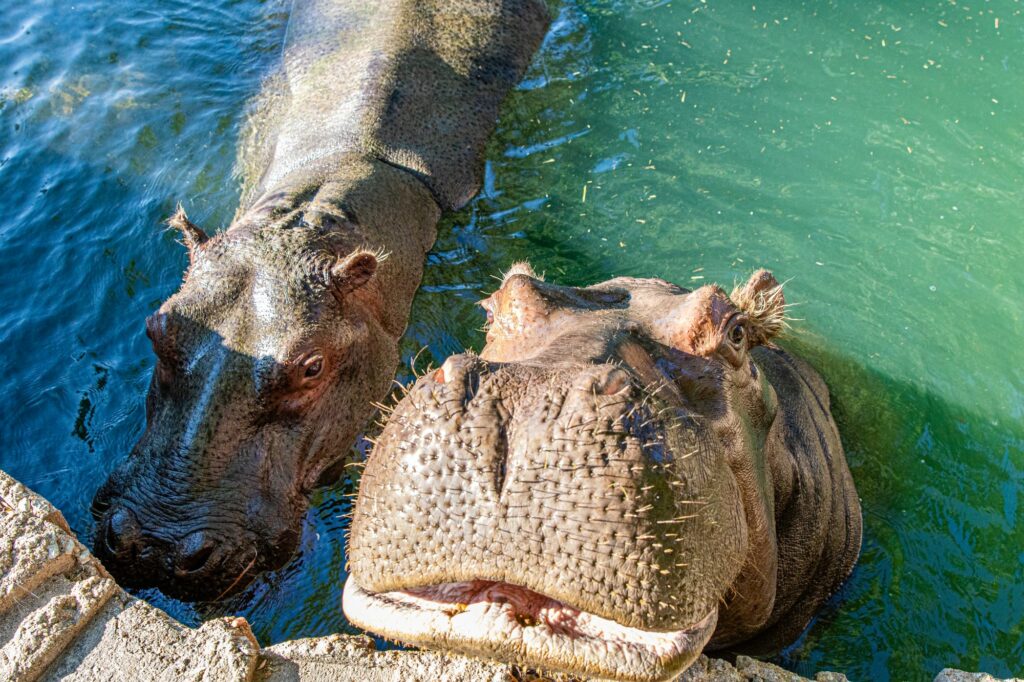 Without her best friend around, Sweetie Pie will have some adjusting to do. Keepers will be devoting extra time to not only monitor her behavior and well-being, but to give her plenty of love and extra attention.
No doubt one of the most iconic animals at SCZ, Pudgie will be deeply missed by everyone who knew her. Pudgie's keepers encourage her fans to share their memories with us on social media as a way to commemorate the amazing life she shared with our community.