Your
Future Zoo
Nov 30, 2018 · Featured
For 47 years, the Sedgwick County Zoo has worked to provide unforgettable experiences for our community, innovative and healthy habitats for animals, and conservation of species for future generations to be inspired.
Now, SCZ is looking toward the future to determine what the Zoo will look like over the next 25 years.
Sedgwick County Zoo Master Plan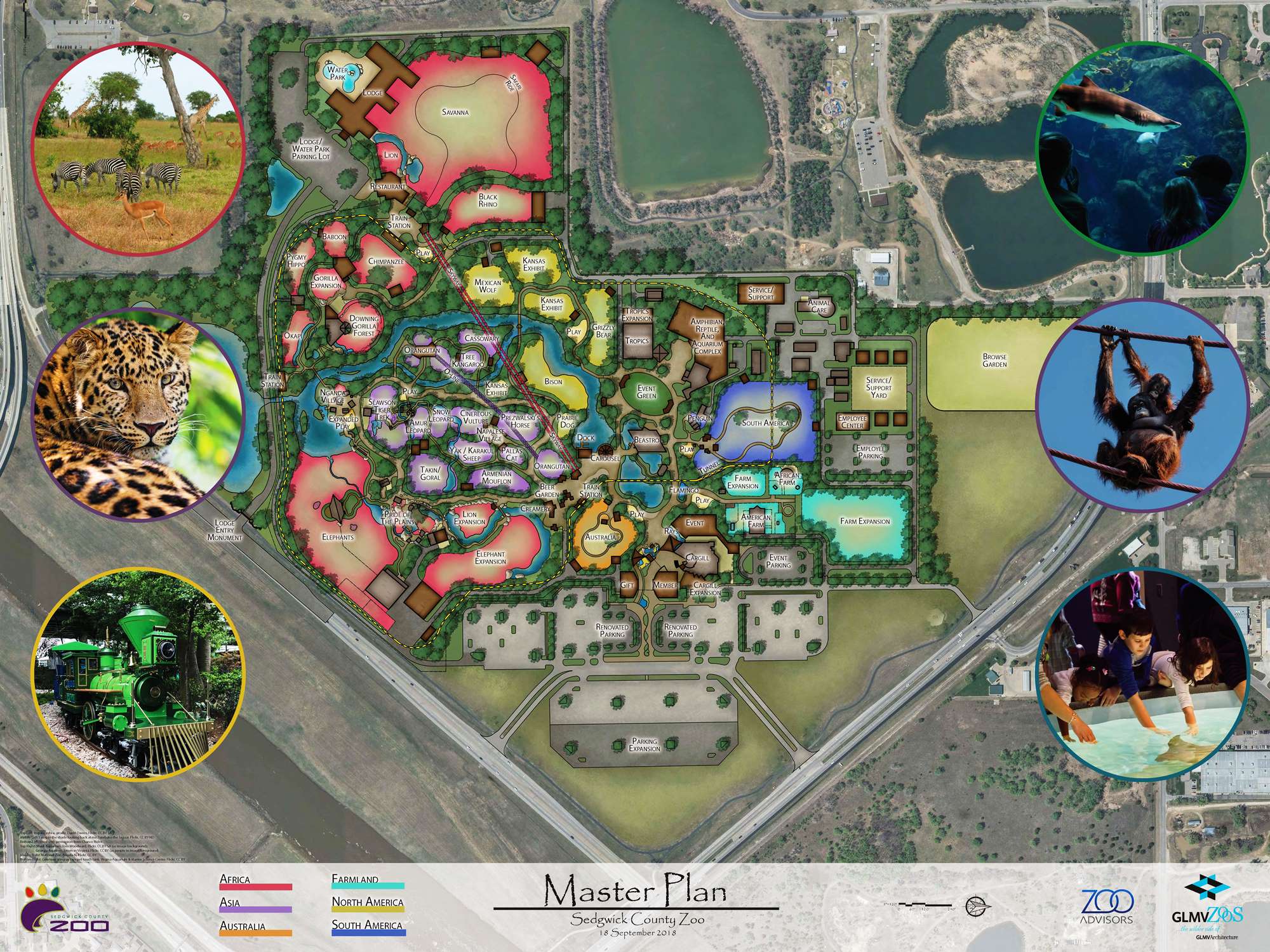 Your future Zoo will be a major multi-day destination and will include additional entertainment and venue options, opportunities for education-based play, and beautiful new habitats for the animals currently living at SCZ. The Zoo will continue to connect visitors with animals – teaching them how the Zoo cares for wildlife here and around the world, and inspire them to participate in positive conservation solutions at home.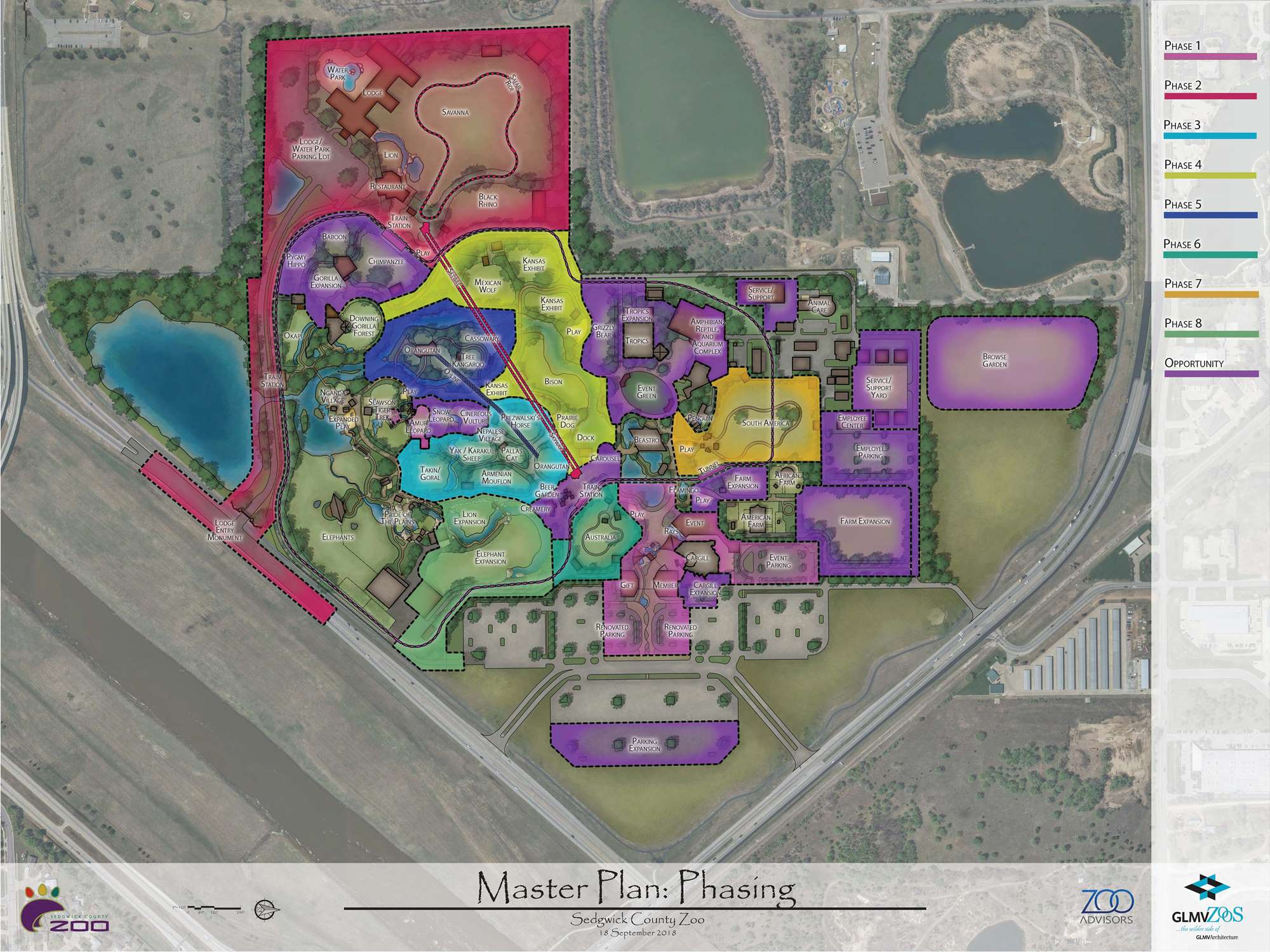 The 25-year master plan will be implemented in phases.
Phase 1 will include:
Entry complex and visitor center
Address the Zoo's dramatic increase in annual visitors since its founding in 1971
Expanded Amur Leopard habitat
Provide leopards with more space and enhance guest viewing options
CP Huntington electric train
Offer guests a new way to see the Zoo, including behind-the-scenes areas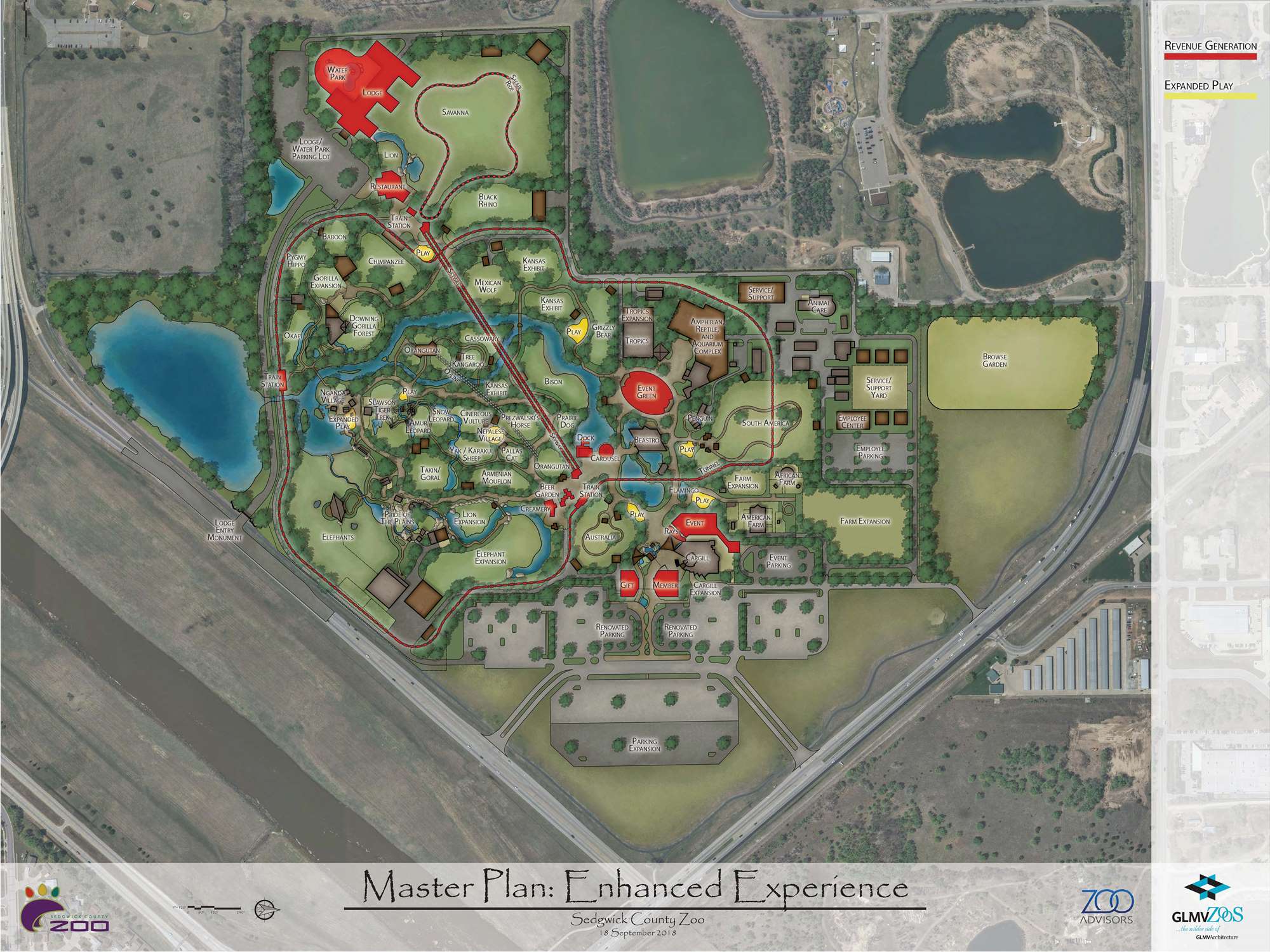 Your Future Zoo features enhanced guest experiences and unique venues.
Notable projects in subsequent phases include:
African lodge hotel and waterpark
Community events center
Stingray touch experience
Aquarium
Animal carousel
New concert stage and central plaza area
Aerial sky rides
The master plan was developed through a collaborative partnership between Sedgwick County Zoo, Zoo Advisors, and GLMV Zoos.