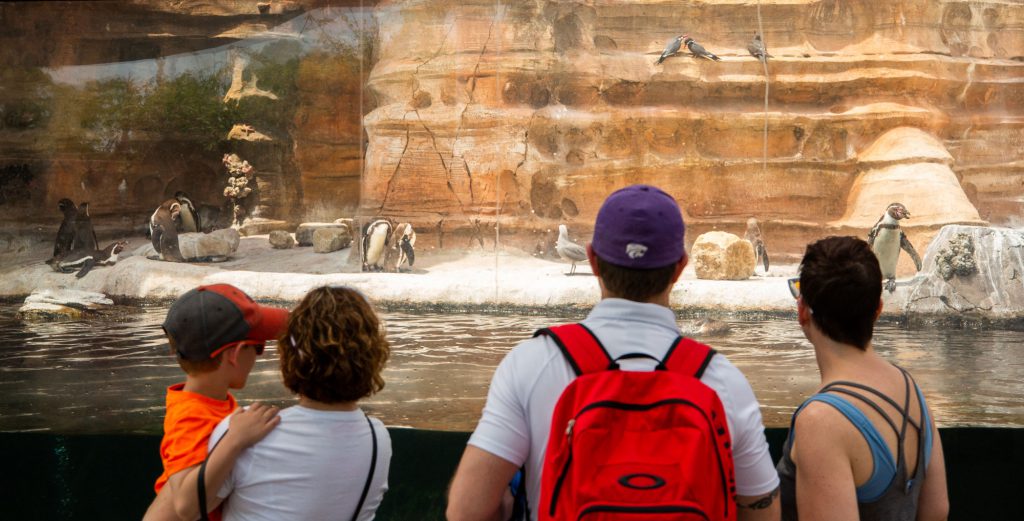 Family
Fun for the whole family!
Plan an adventure the whole family will love.
Guests with special needs are welcome. Contact Education at 316-266-8213 for more information.
Zoo a la Cart
Explore the Zoo on a personal golf cart tour
Oct 20 · Friday
Creature Campouts
Join us for an overnight adventure! We'll be around when the rest of the Zoo is closed so we will see who may be awake!
Sep 26 · Tuesday
Wheeling Wild
Join us for a bike club designed for leisurely riders. It doesn't matter if you are young or young at heart, come out and get some air!
Dec 09 · Saturday
Family STEAM Safari
Ages Prekindergarten through 5th Grade
Families enjoy a STEAM adventure at the Zoo.
Finding Frogs
Are you a frog fan (or want to be)? Join us to learn frog basics and common Kansas frog calls. Then put your skills to the test exploring the wetlands at Sedgwick County Zoo.