SCZ says goodbye to Bibi
the Rhino
Jun 29, 2023 · Animal Story
Bibi, a 25-year-old Eastern Black Rhinoceros at the Sedgwick County Zoo, died yesterday, June 28, 2023.
Bibi began showing signs of colic, a painful abdominal condition, and a diagnostic exam determined that the prognosis of her gastrointestinal condition was poor. Despite aggressive round-the-clock care, she was not responding to treatment and the very difficult decision was made to humanely euthanize her.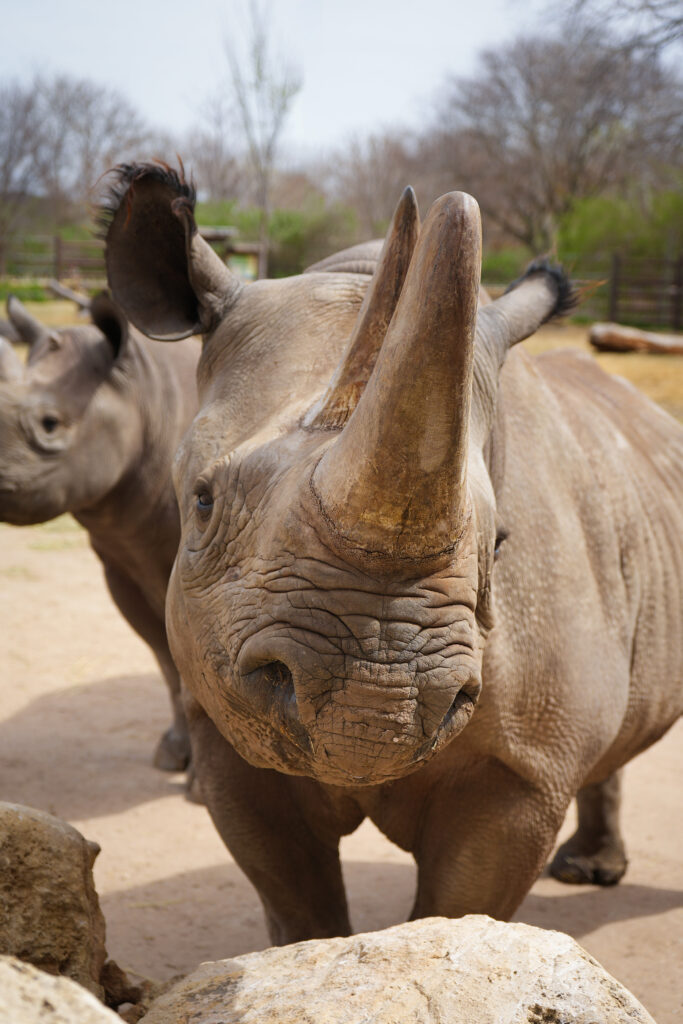 After performing a necropsy, Zoo veterinarians determined that Bibi had severe torsion of her large intestine, which is a twisting of the colon that causes an obstruction. Gastrointestinal disease is a leading cause of death in Black Rhinoceros.
Bibi was born January 26, 1998, at Kanazawa Zoological Gardens of Yokohama, Japan, and has called Sedgwick County Zoo home since 2001. Bibi touched the lives of many during her time at SCZ, serving as an important ambassador for her species. Her caretakers will remember her for her strong will, amazing maternal skills, and her overwhelming love for bananas.
Bibi's move to Sedgwick County Zoo in 2001 was in coordination with the AZA's Eastern Black Rhino Species Survival Plan (SSP). She was what is referred to as a 'founder' in the SSP population, meaning she introduced important genetic diversity to the population. Bibi gave birth to three offspring, with three grandchildren and one great grandchild. Her youngest son, KJ, is two years old and still resides at SCZ.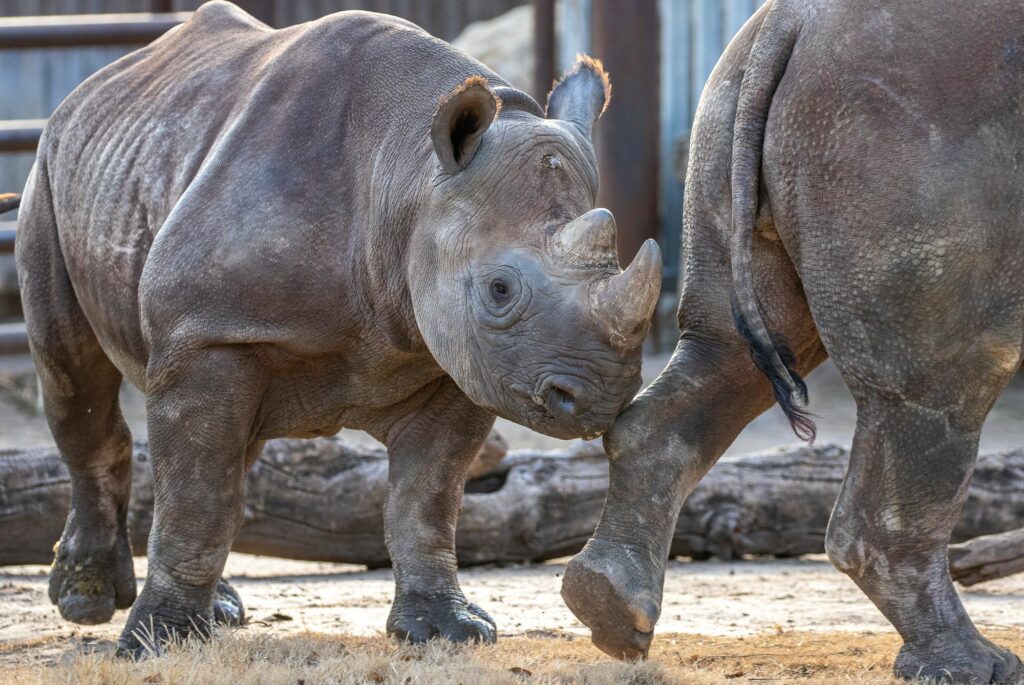 Although it will be an incredible adjustment, keepers expect KJ to fare well after his mother's death. He is close to the age when separation would happen naturally for this solitary species. Keepers are relieved to see KJ handling this loss better than expected, but will be continuing to closely monitor his needs in this transitional time.