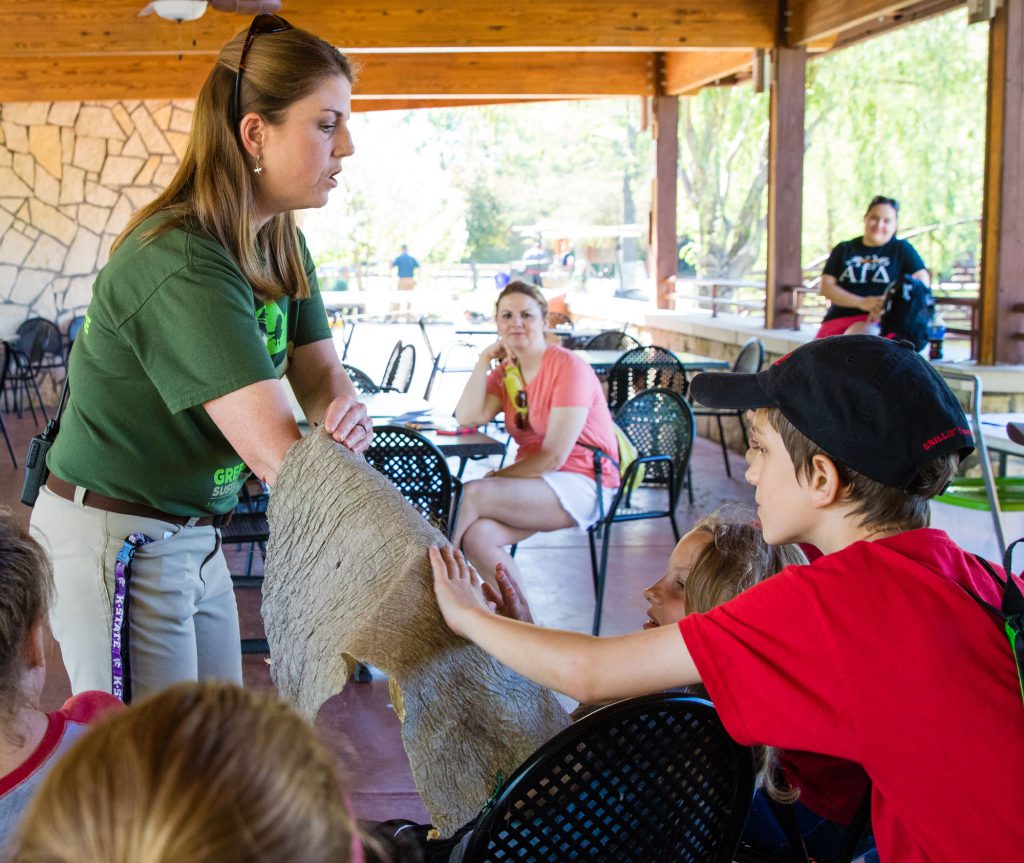 Zoo Reach
Our Zoo Reach program brings a Zoo Education Specialist to you for up to one hour. These adventures are great for groups of all ages. Your program may include a story, animal artifacts, photos and animal visitors.
Call 316-266-8213 to schedule your program at least two weeks prior to your preferred date. You may email zooeducation@scz.org to set up your program.
Our animal visitors include invertebrates, lizards, snakes, turtles, and small mammals.
Choose from our available programs:
Animal Tales
Ages 2 years – third grade
$75 fee* covers up to 50 participants
Available topics:
Bear Snores On
Big Red Barn
Edward the Emu
I Wanna Iguana
Is Your Mamma a Llama
Night Animals
Roar: A Counting Book
Night Animals
Zoo Trek
Ages 6+
$75 fee* covers up to 50 participants
Available topics:
Africa
Cats
Jungle
Kansas Prairie
Mammals
Nocturnal Animals
Primates
Reptiles & Amphibians
South America
Water
Themed Programs
Amazing Animal Assembly
Animal Families
Animal Super Heroes
Animal Wrappers
Bigger, Stronger, Faster
Build a Better World
Critter Concerto
Dig It
Great Plains Mall
Powerful Forces
Science Safari
Tails and Tales
Tell Me a Story